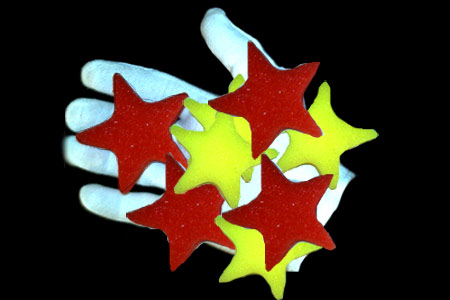 Description
Améliorez et
apportez une touche originale à vos routines de balles éponge
grâce à ces étoiles en éponge extrêmement compressible (Super soft)…
Vous allez pouvoir
transformer une balle en étoile
de manière très visuelle.
Vous allez même être capable de réaliser cette transformation dans la main même du spectateur ! Quoi de plus magique !!!
Faites appel à votre imagination pour
créer vos routines de mousse
en apportant votre touche étoilée…
Qualité super soft
Vendues par 4
Couleurs disponibles : 4 rouges ou 4 jaunes

Return to the catalogue


This item is also available separately
We advise you with this product :
2.
DVD Les balles éponges
29.5 €

3.
Passez l'éponge
12 €