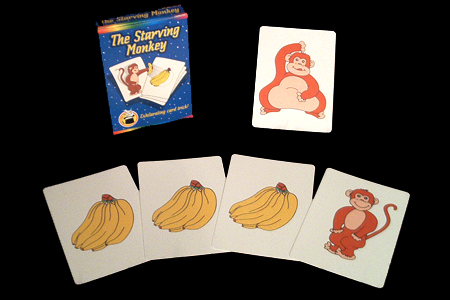 Description
Le magicien présente 4 cartes : sur l'une d'entre elles est dessiné un petit singe très mignon et sur les trois autres sont dessinées des régimes de bananes.
Le singe est placé derrière l'un des régimes mais comme il est très gourmand il mange toutes les bananes de la carte et cette dernière devient toute blanche. De façon successive, le singe va manger les régimes de bananes de chacune des trois cartes.
Ce qui est vraiment drôle, c'est qu'à la fin, vous vous retrouvez avec un singe qui a extrêmement grossi.
Tour de petit paquets
Idéal pour émerveiller les enfants
Notice en français
5 cartes de qualité au format poker

Return to the catalogue


We advise you with this product :
1.
Case with 21 magic items.
85 €