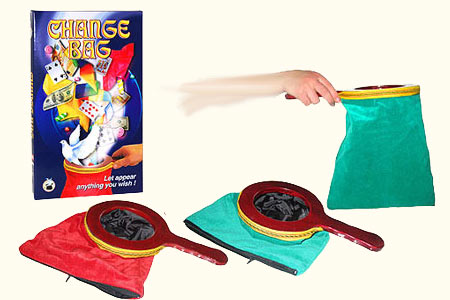 Description
You can use this very style bag for close-up.
You can make apparitions, disparitions or changes of all kind of items very easily.
You can show the empty interior of the bag and one second later various things appear :
Examples : Silks, foam balls, ropes, clock, streamer, jewel, etc.
Wooden handle and 2 colors available : Red or Green.

Return to the catalogue


You can find this magic item in :
1.
Living-room-on stage Set
275 €

We advise you with this product :
1.
DVD La Quêteuse
19 €

2.
Sponge Hot Dog (Goshman)
12 €