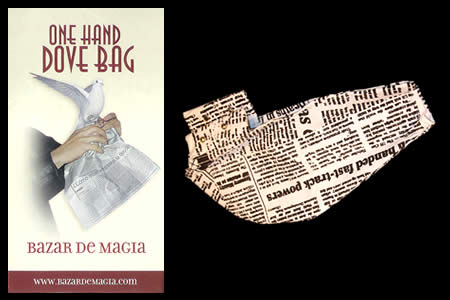 Description
Avec cet accessoire, vous allez pouvoir faire apparaître une véritable colombe de votre main.
Imaginez, prenez une feuille de papier journal, roulez là puis faites en sortir une magnifique colombe blanche sous les yeux ébahis de vos spectateurs.
L'apparition peut se faire d'une main.

Magnifique effet un grand classique de la magie de scène.

Colombe non fournie.




Return to the catalogue


We advise you with this product :
1.
Dove Loop Holder
9 €

2.
Fake Sponge Dove
28.5 €