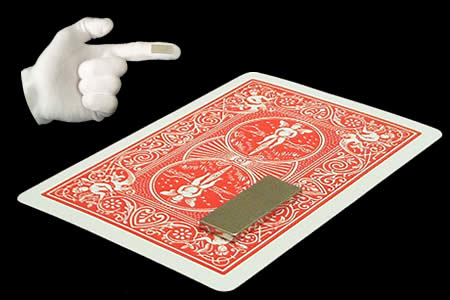 Description
L'aimant est l'
accessoire indispensable du magicien
un peu bricoleur : il se dissimule dans vos habits, sous une table ou même un tapis de carte et permet d'améliorer de nombreuses routines de télépathie, cartes, pièces,...
Cet aimant vous permettra de l'utiliser en tant que chargeur car sa taille tout en longueur vous donnera la possibilité de
charger plusieurs objets
à la fois.
Ce fabuleux aimant est
fait en néodyme un matériau très puissant.
Sa taille suffira pour soulever un grands nombres d'objets comme par exemple un trousseau de clefs, ou pour vous magiciens
de charger ou décharger une pièce ou autres.
Dimensions :
25 x 10 x 2 mm.

Return to the catalogue


We advise you with this product :
1.
Magnetic Magic
30 €

2.
Wizard PK Ring - Gold (18 mm)
34.5 €

3.
BICYCLE Magnetic Card
8 €