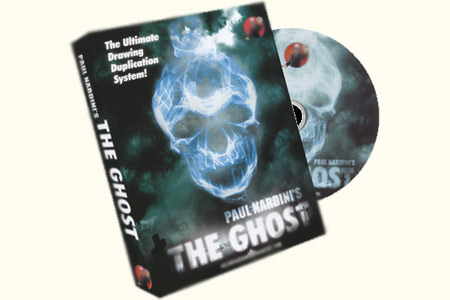 Descripción
The ghost est le système de duplication ultime ! Cet outil vous suivra partout et vous aidera a créer votre réputation de mentaliste.
Le principe ingénieux a été repris sans l'avouer, de l'idée géniale d'Ali Nouira avec son fabuleux Steam. Sauf que dans Ghost le système a été adapté et intégré dans un magnifique petit carnet de poche de superbe qualité. La méthode et les techniques utilisées dans la routine sont très efficaces et bien étudiées.
L'effet est le suivant : Vous donnez une carte de visite et un stylo au spectateur. Il dessine n'importe quelle image sur la carte et la place dans une enveloppe. En vous concentrant, vous commencez alors à lire dans ses pensées et à révéler le dessin !
The Ghost est conçu pour toutes les situations : close-up, scène, salon, cocktail, ou préshow.
Facile à réaliser
Le spectateur ne s'appuie pas sur un support pendant qu'il dessine
À aucun moment vous ne regardez la face de la carte dessinée
Vous pouvez quand même dupliquer le dessin avec une effrayante précision
Tout le matériel vous est fourni
DVD d'instructions en anglais

Volver al catálogo
Este artículo ya no se vende en Magicaplanet