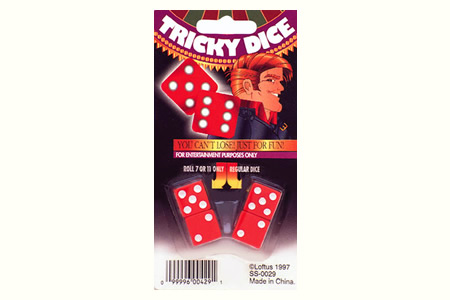 Description
A perfect method for forcing a card!
You throw two dices. The result will always be seven or eleven!
However, if a spectator wants to check the dices you hang them…
They are commons and when the spectator throws them, the result varies!
Automatic working of the dices that no requires any sleights.

The dices can be examined (delivered with two not gimmicked duplicates).

Return to the catalogue


We advise you with this product :
1.
Miracle card case
8.5 €

2.
Miracle card case Eco
6.5 €