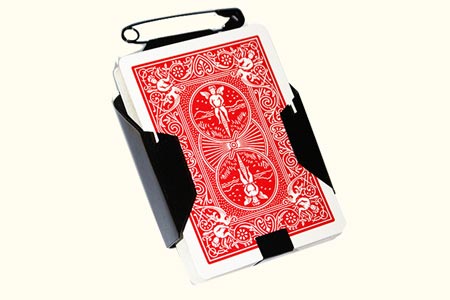 Description
With this special holder, you will always be able to quickly and secretly get hold of a deck of cards! You can use this holder to produce an end load for you card manipulation routine, or to simply have a deck quickly at hand when you need it. • This metal holder allows you to keep in place a complete poker size deck of cards, or even a bridge sized deck if you prefer this size.

Return to the catalogue


We advise you with this product :
1.
BICYCLE Deck
3 €

2.
TALLY-HO Circle
3.5 €