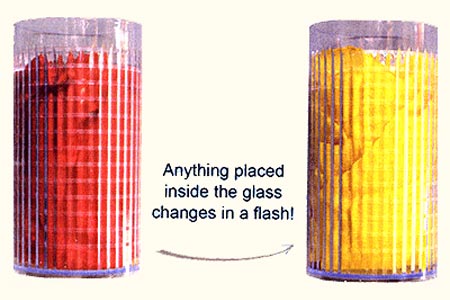 Description
Ce verre va vous offrir une
multitude de possibilités
:
Vous ferez
apparaître ou disparaître des objets
dans un verre !
Vous serez capables de
reconstituer des objets
après les avoir déchirés !
Vous
changerez
de la sciure en sucre !
Vous ferez
apparaître des nœuds
sur un tissu ou une corde que vous aviez montré démêlé !
Vous pourrez également
changer un papier en billet ou une balle en mousse en foulard !


Facile d'utilisation
Peut être donné à examiner après avoir réalisé une petite manipulation
Deux routines entières expliquées en Français

Dimensions
: hauteur = 105, diamètre = 80.

Return to the catalogue


We advise you with this product :
1.
Silk handkerchief (18
6 €

2.
Lightning Gel
10 €