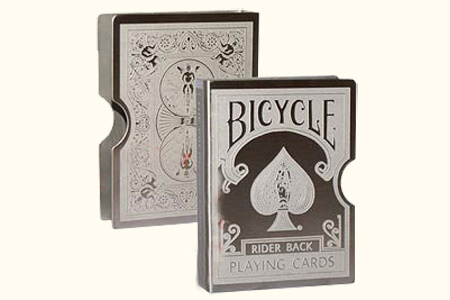 Description
Fini les cartes gondolées et abîmées!
Cet étui élégant en aluminium vous permettra de conserver vos cartes en bon état dans votre poche.
Il va donc protéger vos cartes et leurs étuis d'origine puisque il se place tout autour d'un paquet normal. Il comporte des
gravures élégantes
et précises représentant que se soit sur l'avant comme sur l'arrière les mêmes motifs que sur un étui bicycle Rider Back d'origine.
Inusable
, il vous accompagnera
toute votre vie
!!!
UN ACCESSOIRE INDISPENSABLE A TOUT CARTOMANE !
Format poker

Return to the catalogue


We advise you with this product :
1.
Brainwave Deck
12 €