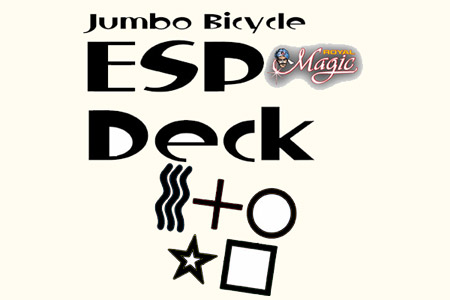 Description
Voici un jeu géant de 25 Cartes ESP Bicycle idéal pour la scène. Il se compose de 5 sets de 5 séries de symboles. (Carré, Rond, Croix, Etoile et Vagues).
Ces cartes présentent la particularité de posséder un
subtil marquage
qui vous permettra d'
identifier chacune des cartes en ne regardant leur dos qu'une seule seconde...
De quoi créer de belles routines !
Jeu de 25 Cartes Jumbo Bicycle ESP
Marquage subtil au dos des cartes (Les oiseaux... )
Dos Bleu
Étui rouge

Return to the catalogue


We advise you with this product :
2.
Mentalisme avec des Cartes
25 €