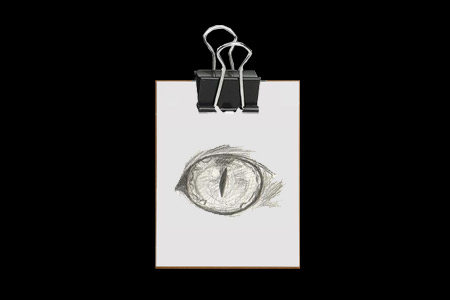 Description
Cet outil va vous permettre d'
acquérir une information
, sans que le spectateur ne s'en rende compte. Ce dernier aura la folle sensation que vous êtes capable d'entrer dans son esprit afin de lire dans ses pensées.
Cette petite planche à dessin qui paraît totalement banale, va vous permettre de prouver que vous possédez un don incroyable.
Ce qui est génial dans cette version de clipboard, c'est que le spectateur pourra soulever les différentes feuilles qui se trouvent sur le clipboard sans jamais trouver quoi que se soit de suspect.
Vous ne courirez aucun risque à le prêter aux spectateurs !
Expliquez à vos spectateurs que vous êtes mentaliste. Vous possédez le don d'analyser les gens et de rentrer dans leur esprit.
Demandez à un spectateur de penser à quelque chose qui lui tient à cœur, vous pouvez le guider sur un animal, un objet, un prénom, selon votre routine et le sens que vous voulez lui donner.
Demandez-lui ensuite de dessiner ou d'écrire cette chose ou cette personne, sur la petite planche que vous lui prêtez. Cette dernière peut être examinée.
Expliquez que le fait de dessiner l'aidera à mieux se concentrer.
Demandez-lui ensuite d'arracher la feuille, et de la mettre en boule dans sa poche.
Tout va se passer maintenant entre votre esprit et le sien… Récupérez la planche, concentrez-vous, et reproduisez sur la feuille suivante le même dessin que votre spectateur. Vous pouvez également deviner en expliquant se que vous voyez en lui, sans dessiner.
Quoi qu'il en soit, vous aurez mille façons de révéler ce à quoi pensait le spectateur, mais se qui est sûr c'est que vous allez obtenir l'information grâce à une
astuce très bien pensée
qui se trouve dans le clipboard.
Attention, ce genre de magie provoque un
impact très fort
sur le public, n'en abusez pas…
Petit clipboard très simple et banal
Totalement examinable
La lecture se fait très rapidement
Idéal pour un pré-show
Format de poche (14cm x 10.5cm)

Return to the catalogue


We advise you with this product :
2.
PNL et Magie
28 €