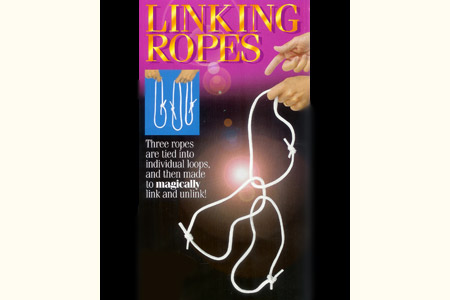 Description
Le magicien présente trois cordes de même longueur. Il effectue un nœud sur chacune d'entre elles de façon à former trois anneaux de corde séparés. Il tient les anneaux bien séparés puis d'une manière extrêmement visuelle, il va enclaver les anneaux de cordes les uns aux autres sans défaire les nœuds… Il montre ses trois cordes enclavées, puis d'un coup, il les sépare.
Cette routine est un classique dans l'univers de la prestidigitation. Elle est
très visuelle et très bluffante
. Le trucage est subtil.
Très visuel
Très facile à faire
Trucage astucieux
Notice en français

Return to the catalogue


We advise you with this product :
2.
DVD La magie des Cordes
30 €