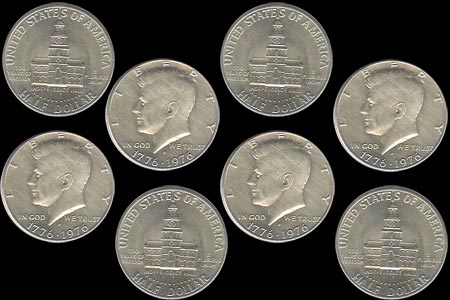 Description
Voici 8 véritables 1/2 Dollars Américains, les pièces
les plus utilisées par les manipulateurs de pièces
et vous allez sûrement vous demandez pourquoi ?
Tout d'abord leur taille est idéale et leur poids également. Mais elles possèdent surtout une
tranche légèrement crantée,
qui permet une meilleure tenue.
Ces pièces vous permettront de faire des merveilles et de réaliser les routines des plus grands magiciens comme
David Stone
l'un des plus grand maître dans la magie des pièces.
Les faces Maison blanche sont plus rares à trouver.
Vendu par 8 pièces.
Dimensions d'une pièce :
Diamètre :
3 cm.
Epaisseur :
2 mm.
Poids :
10.8 g.

Return to the catalogue


The items from this "Magic Set"