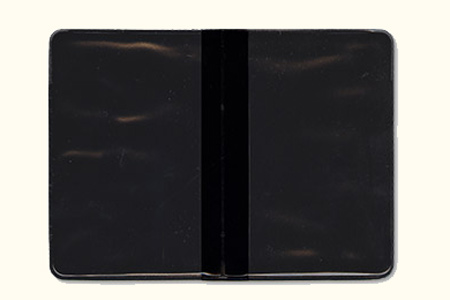 Description
Ces étuis sont idéals pour
ranger
vos différents tours de petits paquets
sans abîmer vos cartes !
L'étui est en plastique et possède deux poches qui peuvent contenir une dizaine de cartes chacune.
Cet étui vous suivra partout car il se glisse facilement dans la poche, et vous aurez toujours des tours sur vous à présenter.
Il peut donc contenir jusqu'à 20 cartes et sa bonne qualité vous permettra de le garder longtemps.
Étui noir en plastique
Dimensions de l'étui fermé : 7.5 cm x 11 cm

Return to the catalogue


You can find this magic item in :
1.
Plastic Wallet (x3)
6 €

2.
Plastic Wallet (x3)
6 €

We advise you with this product :
1.
Plastic Wallet (x3)
6 €