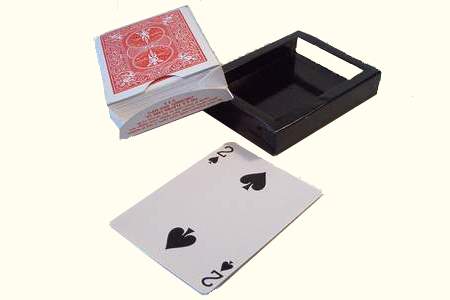 Description
A spectaor choose a card. Replace it in the deck. Explain that you are going to make the card disappear. You are not lying, because the entire deck will disappear !
The case work automaticaly.
Quality of bicycle cards.

Return to the catalogue


We advise you with this product :
1.
Cigarette pack Disappearance
18 €

2.
Out of this Century
24.5 €

3.
Disparition de l'étui
9.5 €