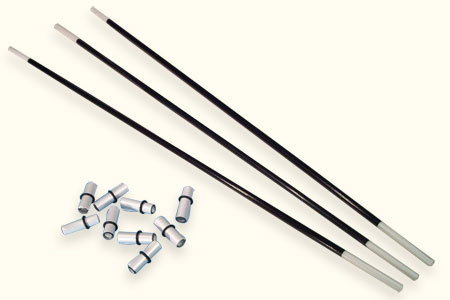 Description
Voici une baguette à apparition en plastique de couleur
noire et aux embouts blancs
. Très économique elle vous accompagnera dans de nombreux spectacles et pourra
être réutilisée plusieurs fois
.
Sur scène ou en close-up cette baguette à apparition reste une
valeur sûre
, un tour classique mais qui produit son effet à chaque fois.
Commencez par montrer que vos mains sont bien vides puis en un clin d'œil, une baguette est apparut dans votre main.
Cette baguette sera très utile lors de vos spectacles et particulièrement les
spectacles pour enfants car très économique
.
En effet, vous pourrez par exemple faire participer un enfant au spectacle et lui faire don de cette petite baguette à apparition en plastique, ce qui à coup sûr laissera un
souvenir intarissable de vous
.
Voici donc un investissement tout dans votre intérêt puisqu'il permettra de vous faire connaître et reconnaître !
Très économique.

A réutiliser autant de fois que vous le souhaitez.

Egalement disponible par 25 à un tarif encore plus avantageux.
Dimensions :
Diamètre :
7 mm
.
Longueur :
50 cm
.

Return to the catalogue


The items from this "Magic Set"
We advise you with this product :