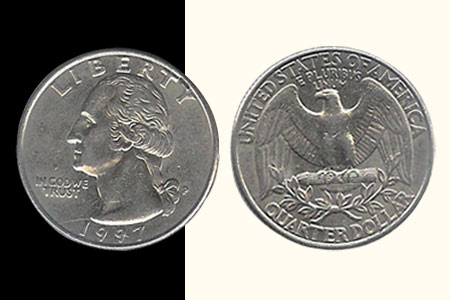 Description
Pièces de un quart de Dollar, le côté pile représentant l'aigle américain.
Voici de véritables quarts de Dollars Américains,
une des pièces les plus demandées par les manipulateurs de pièces.
elle possède une
tranche finement crantée
, permettant une meilleure tenue de la pièce.Ces pièces vous permettront de faire des merveilles et de réaliser les routines des plus grands magiciens comme
David Stone
, l'un des plus grand maître dans la magie des pièces.
Dimensions d'une pièce :
Diamètre :
2,3 cm
Epaisseur :
1 mm
Poids :
4 g
Vendues par 8

Return to the catalogue


The items from this "Magic Set"
1.
1/4 dollar coin (unit)
2 €

We advise you with this product :