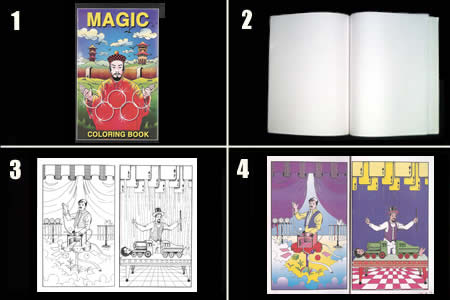 Description
Grand magicien que vous êtes, vous allez durant quelques instants faire profiter de la magie à quelques personnes sans bien sûr leur dévoiler vos secrets.
Vous montrez à votre public un livre dont les pages sont toutes blanches, puis d'un coup de baguette magique, un magicien et sa partenaire viennent réaliser leurs exploits magiques sur les pages de ce livre étrange.
Puis pour finir le grand magicien que vous êtes donnent de la couleur aux dessins avant d'effacer la mémoire de ces spectateurs en effaçant ce qu'ils viennent de voir
Dimensions : 21,5 x 14 cm

Return to the catalogue


We advise you with this product :
1.
Le peintre magicien (Nouveau Modèle)
11.5 €

2.
Junior Folding Top Hat
32 €

3.
Magic wand 9.5
1.5 €