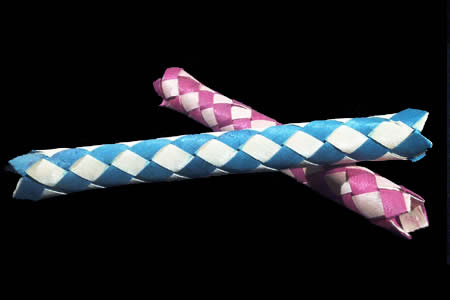 Description
Solicit someone to place two fingers in each side of this tube. He is suddenly blocked. A very funny trap.
Sale by 1.

Pour se sortir de ce piège infernal, la force ne peut pas être utilisée, l'astuce est bien plus technique (mais bien sûr facile) !!!
Return to the catalogue


You can find this magic item in :
We advise you with this product :
1.
Finger trap *10
5 €