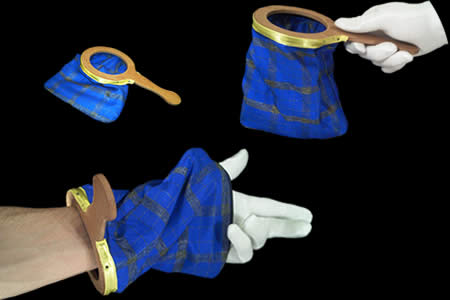 Description
Un sac à change très stylé, que vous pouvez
utiliser en close-up.
Le change, l'apparition, la disparition de toutes sortes d'objets sont d'une
étonnante simplicité d'exécution.
Vous pouvez montrer aussi bien le coté intérieur vide que le coté extérieur, et pourtant, un instant plus tard, faire apparaître des charges diverses
Exemples de charges : Foulards, balles mousses, cordes, montres, bijoux, streamers ...etc
Manche en bois.


Dimension :

Longueur : 23 cm.
Diamètre : 8,2 cm.
Profondeur poche : 18 cm.




Return to the catalogue


We advise you with this product :
1.
Change Bag Zipper
30 €