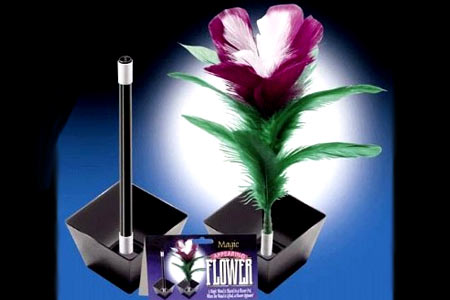 Description
A magical wand is always useful for a magician, isn't it ?
This one especially !
With this one, you can easily produce a flower from your hat, in a vase, or from emptyness.
Length : 21 cm (8.4").

La tige de la fleur possède un aimant assez puissant, ce qui permet de la fixer sur tout support métallique.
Return to the catalogue


We advise you with this product :
1.
Apparition d'une Rose
29.5 €