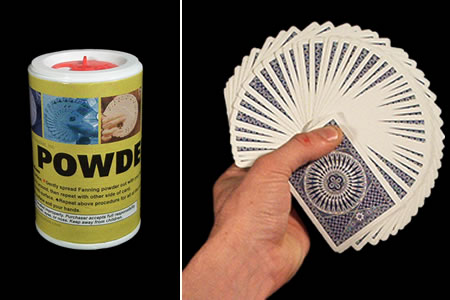 Description
Voici la "Poudre de Jouvance" pour les cartes !!!
Cette poudre (aussi appelé Fanning Powder) permet aux cartes de glisser plus facilement et leur redonnera ainsi une nouvelle vie.

Recommandé pour faire de superbes éventails.
Etalez tout simplement votre jeu de cartes usé et tout collant sur une grande table. Soupoudrez légérement, renouvelez l'exploit de l'autre coté des cartes. Vous voilà en possession d'un jeu prêt à refaire frissonner votre public.
Pot d'environ 70 g.

Return to the catalogue




We advise you with this product :
1.
Colour changing fan (dragon)
10 €