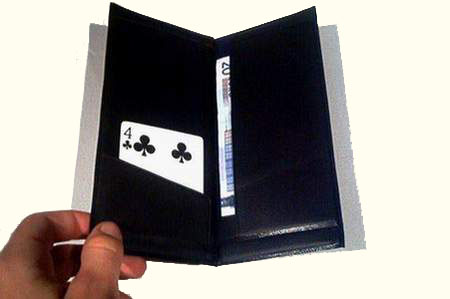 Description
Make someone choose a card (the 10 of hearts for example).You pretend to have placed it in the wallet. Open it, there is a white card inside. It seems you fail.
Close the wallet and open it again. This is the chosen 10 if hearts which is now inside ! Inbelievable !
This trick is totally automatic.
Included :
The wallet
A deck of Tally-Ho cards
A deck Tally-Ho Mirage
10 white cards.

Return to the catalogue


The items from this "Magic Set"
1.
Mirage Deck
11 €

2.
BICYCLE Deck
3 €

We advise you with this product :
3.
Portefeuille accordéon
25 €