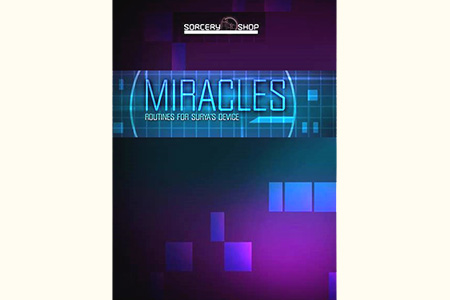 Description
Avec cet accessoire, vous serez en mesure de réaliser des lévitations impossibles d'objets empruntés en étant totalement clean du début à la fin de vos routines paranormales !

Au programme :

Huits routines dévastatrices :

-3 phases of the Haunted Pack routine
-2 phases of a brilliant breakthrough with the linking rubber bands
-The Flying Ring Routine
-The Zero G. Currency Floating Bill routine
-Plus Two Amazing P.K. Effects

L'effet n'a de limite que votre imagination !


Effets très visuels
Réalisable avec des objets empruntés
Vous commencez et terminez totalement clean
Tout peut être donné à l'examen avant et après la lévitation
Reset instantané
Système de lévitation révolutionnaire "Self Contained"
Retour au catalogue