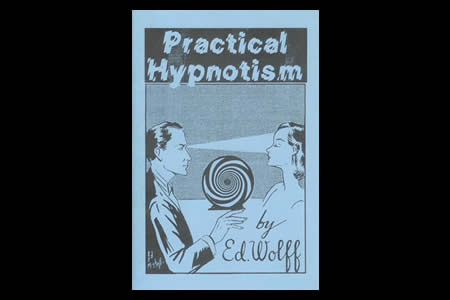 Description
Ce petit cours sur l'hypnotisme plus que complet part du principe que le lecteur de ce livre ne possède aucune connaissance pertinente sur le sujet.
Il vous présente le sujet dans le détail avant de vous apprendre à hypnotiser un parfait inconnu. Les explications concises et claires accompagnées des nombreuses illustrations vous feront comprendre les subtilités de cet art.
Au sommaire :
Practical hypnotism – Part 1.
- Lesson 1, Lesson 2, Lesson 3 – The first test, Lesson 4 – Second test (drawing the subject backwards), Lesson 5 – Third test (drawing subject forward), Lesson 6 – Fourth test (Tying subject's hands together), Lesson 7 – Other tests, Lesson 8 – Hypnotizing the subject.


Practical hypnotism – Part 2.
- Post-hypnotic suggestions, Instructions for medical purposes.


Staging an act.
Introductory lecture, The hypnotic disc.


31 pages illustrées. En anglais.



Retour au catalogue
Cet article n'est
plus vendu sur Magicaplanet