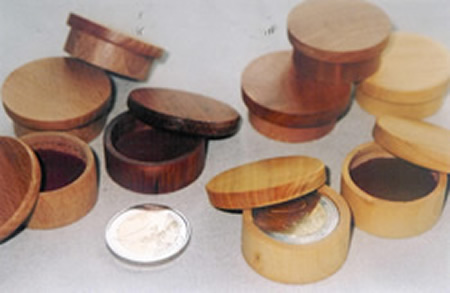 Description
This magnific
Wooden Boston box
will allow you to make 2 € coins travelling.
Introduce a coin inside the box and place the box inside your hand, the coins will pass
through your hand as well as through the box
and you will find them in your closed fist.
Unlike the Okito box, the Boston box
allows you to show the coins until the last second
before the penetration!
Material: Wood (Buis), felt inside.



Return to the catalogue
This item is no longer
sold on Magicaplanet