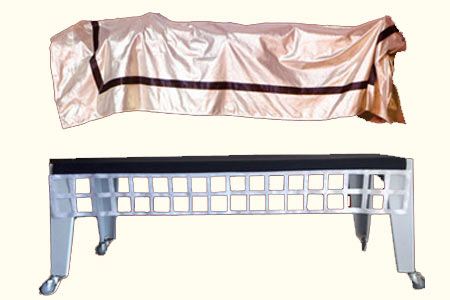 Description
The magician?s assistant lies on a table, before being covered by a cloth. Slowly, yet visually the assistant ?floats? several feet into the air. The finale of the Asrah is simply breath taking, without any knowledge of anything going on; the spectator?s witness the assistant simply vanishing in mid-air.

This Item looks absolutely impossible and will give your stage reputation a major boost.

Comes with Table and Instruction DVD. Asrah gimmick is not included.
Return to the catalogue