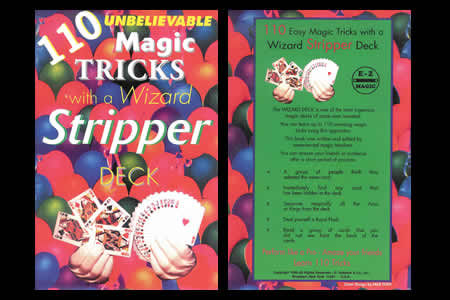 Description
The WIZARD DECK is one of the most ingenious magic decks of cards ever invented.You can learn up to 110 amazing magic tricks using this apparatus.
This book was written and edited by experienced and magic teachers.You can amaze your friends or audience
Below are listed a few of the 110 tricks YOU can learn from this book :
A group of people think they selected the same card.


Immediately find any card that has been hidden in the deck.


Separate magically all the Aces or Kings from the deck.


Deal yourself a Royal Flush.


Read a group of cards that ou did not see from the back of the cards.



and MUCH MORE !




Format : 13,5 x 21 cm - 40 pages.




Return to the catalogue
This item is no longer
sold on Magicaplanet