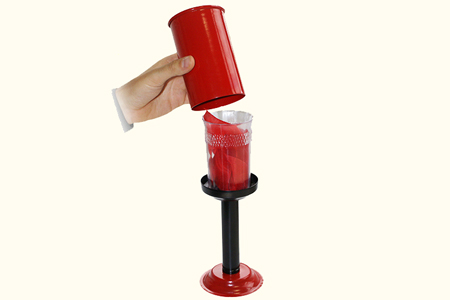 Description
A transparent empty glass s placed on a pedestal. The glass is covered with a metal cylinder previously shown empty. After a magic pass the cylinder is lifted to make the glass uncover. A silk hanky is seen to be appeared mysteriously within the glass.
• Suitable for any kind of audience.
• Easy to do, it does not require any ability.

Return to the catalogue
This item is no longer
sold on Magicaplanet