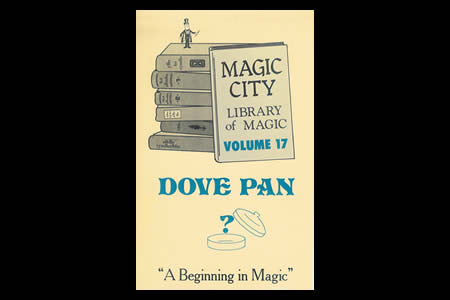 Description
LIBRARY of MAGIC : Magic City Volume 17

DOVE PAN
23 pages of illustrated instructions. This is one magic prop that has stood the test of time. The metal dove pan is a standard for ail stage magicians. The greatest productions!!!
CONTENTS :
Chapter 1 : THE BASICS
- The Original Effect
- Types and Sizes
- Miscellaneous Tips
Chapter 2 : THE PRODUCTIONS

- Baking a Cake
- The Garden
- Using Silks
- Miscellaneous Ideas


23 Illustrated Pages.
English Language.



Return to the catalogue
This item is no longer
sold on Magicaplanet