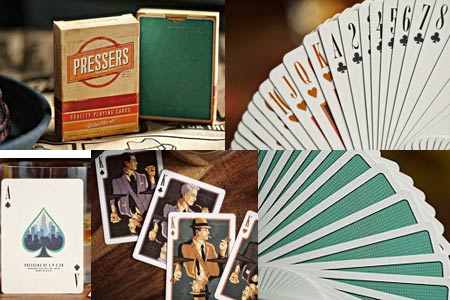 Description
Pulled from the 60's, this is one of Don and Roger Sterling's favorite sets of playing cards. Wrapped in an early 60's vintage design, this set is customized from the inside out.
• Ellusionist quality.
• Amazing "used" look and feel.
• Graphic embossed on the case.
• The deck, poker size, is printed on soft luxe paper.

Return to the catalogue