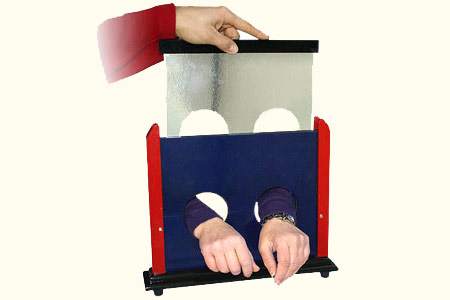 Description
A blade is shown and partially inserted into a frame. A spectator puts his wrists into the holes at the center of the frame, just below the blade. Suddenly the the blade is pushed down right through the wrists of the spectator. After a moment's pause the frame is opened up to show that the spectators wrists are now trapped by the blade.
• The frame, is made of wood, and measures cm 35.5x30x 7.
• Easy to do and in no way dangerous to perform, the viewers will be left speechless.

Return to the catalogue
This item is no longer
sold on Magicaplanet