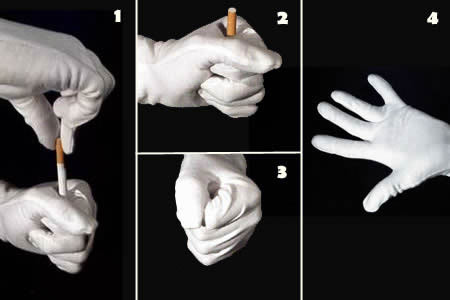 Description
Thanks to a small device, a lit cigarette a banknote, a silk or a pencil will vanish in your closed fist.
Very quick and effective, this trick is amazing and let your hand totally empty.
WARNING: The video shown here is related to the article "incredible disappearances" as the effect is the same, but, with the addition of the opportunity to make reappear the lighted cigarette.

Return to the catalogue