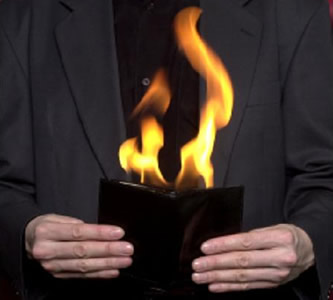 Description
An excellent and very spectacular device !
make choose a card has someone. Ask him to sign it, and give it back in the wallet. A little bit of magic, and the card disappear.
Were is it ?
So open it, then an amazing flame rise up !!!
Open the zipper, you'll find the chosen card !
A superb accessory that have been studied to be your customary wallet !


very beautiful realization out of black leather.


system without danger .
Need lighter fluid to operate.

Sale prohibited to the minors.
Return to the catalogue