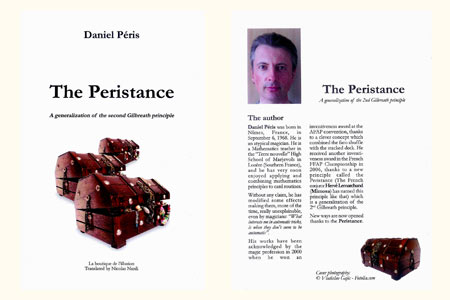 Description
Daniel Péris was born in Nimes (France) in 1968. He is an atypical magician. He is a Mathematics teacher in a high School.
Without any claim, he has modified some effects mahing them more unexplainable.
He received an inventiveness award in the French FFAP Championship in 2006, thanks to a new principle called 'The péristance" which is a generalization of the 2nd Gilbreath principle.
New ways are now opened thanks to the peristance...
Book in english
85 pages with pictures

Return to the catalogue
This item is no longer
sold on Magicaplanet