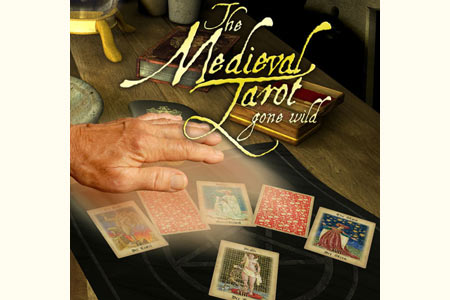 Description
Here comes an absolute highlight! Perform a fantastic and beautiful Wild Card routine with your Medieval Tarot! Based on an idea of Joerg Alexander (The Flicking Fingers) you take several cards out of the deck and change these cards together with the spectator in a very visual way.
You get all necessary gaffed cards to choose if you want to change the Tarot cards into "The Death", "The Devil" or "The Stars"! Which version you choose depends on your own performance style and if the story you want to tell is a bizarre or an enlightning and encouraging one.
The cards do not include the Medieval Tarot, for performing this effect, you need also our Medieval Tarot!

Return to the catalogue