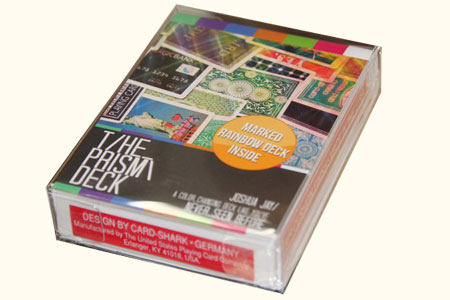 Description
This is, quite simply, the finest color-changing deck ever offered.
You receive the PRISM Deck, a pack of cards in which every card has different artwork. This Refill Deck does not include the DVD featuring Joshua Jay's PRISM routine.
If you already own and love the PRISM Deck, then this is the right product for you to replace your used PRISM Deck.
The new run is now printed at USPC, in best possible Phoenix Master quality.
The most interesting part: the backs are marked! This sounds silly for a rainbow deck, but everybody who knows Joshua will think twice. Pure genius!
If you do not own the PRISM Deck with the DVD then we highly recommend the DVD Set first!

Return to the catalogue