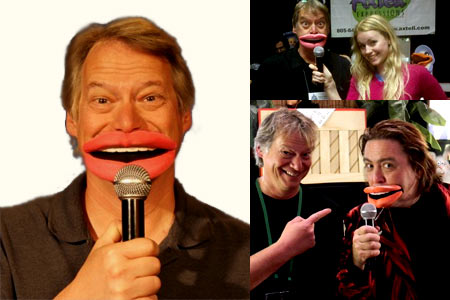 Description
This is one of the FUNNIEST effects I've seen since Ricki Dunn's Drink Trick!! Now for me to say that you know this has to be incredible!!!!!!
You don't have to be a ventriloquist to get a huge laugh out of this. If it's a comedy spot you are looking for this IS A MUST. There is soooooo much potential with this great prop. As with everything Steve produces this is made of the highest quality and made to last. Imagine getting the kids up and dressing them up as their favourite singer and having them sing via this prop - it's a riot!!!
Some ideas :
- Make ANYONE TALK without strapping on a mask!
- Use it to Introduce or M.C. Your Own Show!
- Quickly LIP-SYNC to any song!
- Make ANYTHING Talk - even a Watermelon!
- Small Prop that Plays BIG!
- KARAOKE on Steroids!
- INTERVIEW the Invisible Man!
- Turn ANYONE into Angolina Jolie or Mick Jagger...

Return to the catalogue