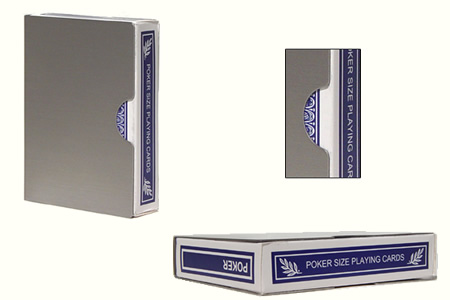 Description
Finished the warped and damaged cards !
This iron card guard conserve your cards. it underline the preciosity of your cards !
Astuce
: a jeweler may engrave this card guard with : your name, a prediction, or logos...
Everlasting, it can always be in your pocket !
Playing cards not sale (dimensions of poker cards).

Return to the catalogue