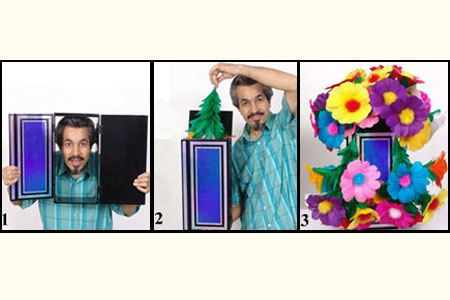 Description
This item is really good for stage performance.
It is consisted of a box-with 3 doors, which is made of high quality material and also is beautifully designed.
This box could be used for appearing bunch of flowers and also colorful silks. This item would be performed as follow;
There is a box on the magician's table,by opening the front door and also the back door , the magician would let the audiences see the box empty. Then he closes both of the doors. This time he opens the top door and all of a sudden, beautiful bunches of flowers would be appeared from the empty box.
This item comes with 6 bunch of 7 flowers each (sleeve bouquets).

Return to the catalogue
This item is no longer
sold on Magicaplanet