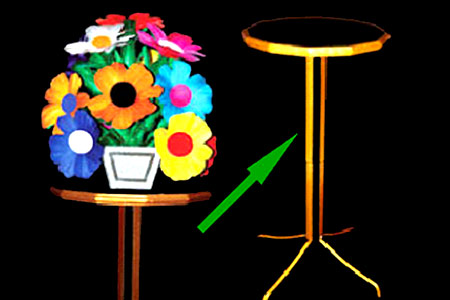 Description
There is a beautiful bouquet vase on the table. The magician covers the flower vase under a handkerchief.

It vanishes with a brisk gesture. As holding the handkerchief, he says pop and vanish it.

The most exciting and attractive game ever played with flowers and vase.

Most of world-known magicians open their performance with this item to astonish their audience.

The item includes a bouquet, vase and a table which can be separated to portable parts.
Return to the catalogue