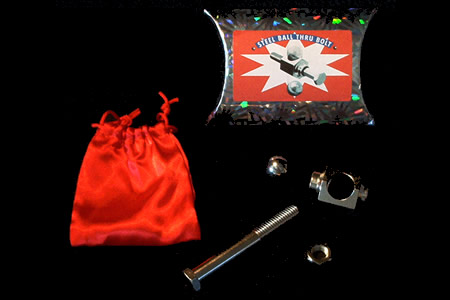 Description
The magician shows an hexagonal steel piece with a hole just broad enough to let a ball pass through.
He introduces the bolt and screw the nut.
He places the ball in the higher aperture.
It looks impossible that the ball pass through.
Meanwhile, it happends ! The ball pass slowly through the bolt.
Very easy to do, with this amazing device !


Very good manufacture.


Delivered with all necessary stuff & a storing case (as on the picture).


Return to the catalogue