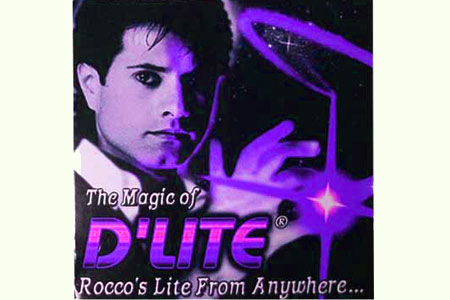 Description
See Rocco's Best selling Lite from anywhere in a whole new light......Purple light to be exact! This great crowd pleaser is now available in purple light singles and pairs.
Just imagine your audience's amazement when you reach into thin air with a hand that's clearly empty and pluck a glowing ball of purple light out of nowhere!
You can pass the light from hand to hand, make it vanish and reappear, etc. A staple item in the acts of professional magicians world-wide, the incredible D'Lite is also amazingly simple to perform.

Return to the catalogue
This item is no longer
sold on Magicaplanet