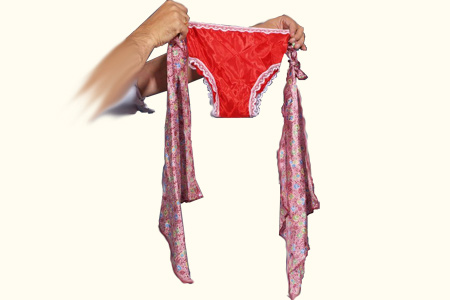 Description
Ask for a volunteer women in the audience.
Then display two silks, ties them together and sets them in her skirt. No one can touch the silks !
Then, an other silk is shown and magically vanished.
So you reclaim your assistant your silks, and you explain the audience that the third silk will appear tied between the others.
But what happened ? This is your assistant's Panties which is tied between the two silks !!!
guaranteed effect.

Dimension : 45 cm (18") a side.

Delivered Complete.

Return to the catalogue