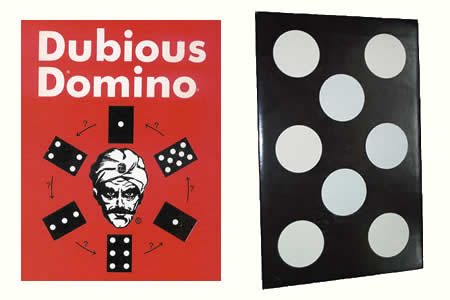 Description
You hold a giant card.
There are four big black dots on a face and only one on the other.
You return the card. Now, there are 3 dots on aface, and 6 on the other.
You can make it again until satiety, or until the audience understand that you are using an old stratagem : you alternatively hide or suggest dots...
So you explain this old trick.
At this moment, you show successively 1, 2, 3, 4, 5, 6, 7 and finally 8 dots which mysteriously appear on the card without using the old artfulness that everyone know.
Vrey easy to do.

Presentable in close up or on stage.

Dimensions of the card : 14*21,5 cm (5.6*8.6").
Return to the catalogue