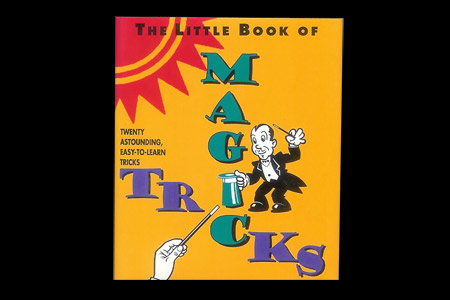 Description
Format plutôt surprenant pour ce
mini livre
. Il nous offre
20 routines, très simples à apprendre
.
Alors amusez vos amis et surprenez les membres de votre famille. Les plus sceptiques seront convaincus.
En utilisant des
objets communs
, vous pourrez réaliser ces 20 routines.
Chaque tour est
très rapide à apprendre
. Très vite, vous serez capable de faire léviter des couverts, faire disparaître des pièces, lire dans les pensées, faire passer des objets au travers de matières dures…
Chaque tour est
clairement illustré
, à vous de vous y mettre.
AU SOMMAIRE :
Jump, jump
The Healing Handkerchief
Spare Change
Penny Through the Elbow
Not Knot
The Mind Meld
The Floating Knive
Seeing Spots
The Telltale Timepiece
I've Got your Number
The Mystical Matchbox-Part 1
The Mystical Matchbox-Part 2
The Mysterious Ring Thing
Read Any Good Minds Lately
Thrown for a Loop
The Quick Clip Trick
The Magic Matches
The Dance of the Single Veil
The Hanky-Panky Coin Vanish
The Cut and Restored Rope
Langue :
anglais –
127 pages illustrées
.

Return to the catalogue
This item is no longer
sold on Magicaplanet