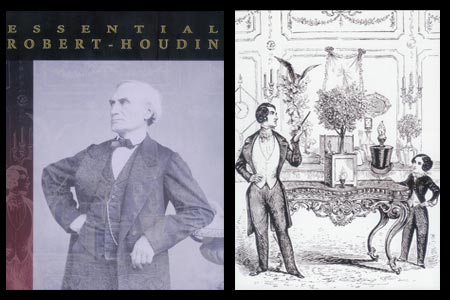 Description
Todd Karr
a publié un superbe ouvrage reprenant
les écrits de Robert Houdin
.
Ce dernier, Robert Houdin (1805-1871) a révolutionné l'art de la magie, il est le plus célèbre magicien français du XIX siècle,
le « rénovateur de l'art magique »
.
Cette magnifique édition rassemble donc cinq ouvrages.
AU SOMMAIRE :
The Secrets of Conjuring and Magic
Card-Sharping Exposed
The Secrets of Stage Conjuring
The Priory
The Memoirs of Robert Houdin
Langue :
Anglais - 664
pages illustrées
.

Return to the catalogue
This item is no longer
sold on Magicaplanet