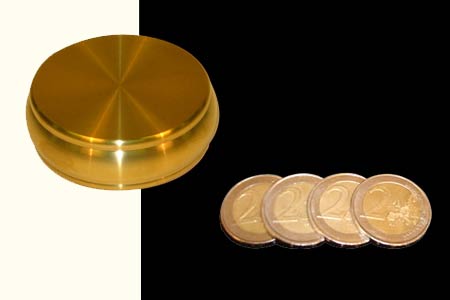 Description
A box for you to implement your Buddha box routines.
The Buddha Plug looks like any of the Buddha boxes, except that it is solid...
There is no opening for the coins.
The plug can be secretly slipped in at the end of a routine.
When a spectator examines the coins and box, he will discover the situation, creating additional humour and mystery.
For an additional touch, you can vanish the plug via a standard coin vanish!
For Buddha Okito Box routines


For Buddha Boston Box routines



Well manufactured


Well designed


Brass box



2 euros version


Also works with quarters.

Return to the catalogue