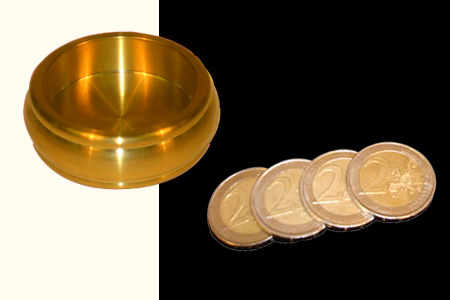 Description
A box for you to implement your Buddha box routines.
The effect:
At the end of a Buddha Okito Box routine, the performer invites the spectator to examine the coins and the box and then place the coin inside the box.
Humour, as additional mystery, is added to your routine when the spectator discovers that
the coins won't even fit in the box.
For additional touch, you can vanish the sucker box via a standard coin vanish.
For Buddha Okito Box routines


For Buddha Boston Box routines



Well manufactured


Well designed


Brass box



2 euros version


Also works with quarters.

Return to the catalogue